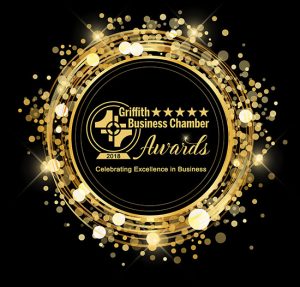 After a few years break, Griffith Business Chamber are set to host another Business Awards in 2018.
The awards will be aligned with NSW Business Chamber which will allow businesses to progress through to Murray and State Awards if successful.
President Paul Pierotti said "The Griffith Business Chamber Awards will provide local businesses the opportunity to be recognised for their achievements. A broad range of categories  will provide all types of businesses and individuals the opportunity to enter."
"A customer service award voted by the public will make a comeback next year too, as it's always a favourite."
So why enter?  Gain credible recognition, raise the profile of your business, build a reputation for excellence in your industry and it's an opportunity to boost staff morale.
Planning is still in the early stages and Griffith Business Chamber hope to release a date soon.
"The Awards night will most likely occur within the first half of 2018."