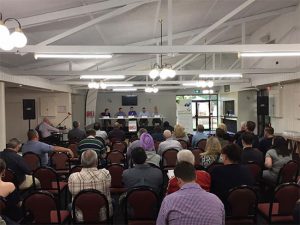 Griffith Business Chamber together with 2MIA FM & The Area News hosted a "Meet the Candidates" Q&A on Thursday 12th October at The Coro Club.
The event was streamed live on Area News Facebook page & broadcasted live via 2MIA FM. 5 of the 6 candidates were in attendance. The event attracted close to 60 people and questions were submitted by the public via The Area News and 2MIA FM, as well as questions based on Griffith Business Chamber 10 point plan.
It was an opportunity for members of the public to hear directly from candidates in the upcoming by-election & to find out what their policies & vision are for this region.