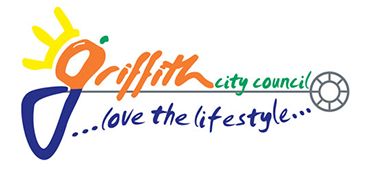 Local Family Business of the Year Award
Griffith Business Chamber together with our Official Sponsor - Griffith City Council are searching for The Locally Owned Family Business of the Year.
Irrespective of the size of the business, this award recognises and celebrates the outstanding achievements of local families that run successful, trusted and respected businesses in Griffith. 
Family Owned Businesses play a significant and important role in our community, society and economy. They remain loyal to their community and are highly regarded as an employer of choice. Owners of family businesses have close ties with the community and contribute, donate and sponsor many local initiatives.
Criteria
-You can self nominate your own business or members of the public can nominate a business.
-The Family Business nominated must be trading for a min of 10 years and is currently owned and still operated by the same heritage of a local family.
-The nomination must demonstrate a generational change and/or display that more than one generation currently works together within the business today.
How is this award judged?
A committee of individuals will evaluate nominations. Judges are strictly confidential. There are no finalists in this category.
Note: Nominated businesses will be highlighted at the awards night, with a small summary read about the winner. It's highly recommended that a key representative from the nominated business be in attendance to accept the award if successful. This is a great opportunity for businesses to receive renegotiation for their achievements. Businesses will be contacted to advise of the nomination. 
NOMINATIONS CLOSED ON SUNDAY 23RD JUNE 2019, 5PM
THE NOMINEE'S ARE.....
Peter Pan Kidz
Guidolin Agrimac
Bill Arnold Hotondo Homes
Calabria Family Wines
Blackline Swim School/ PDF Plumbing
Bowmans Real Estate
Ward Motors
Griffith Recycling
Office Choice
Yarran Wines
Owen Toyota
Collier Trenerry Funeral Directors
Griffith City Hire
La Piccola Grosseria
Warburn Estate
A&G Engineering
Roy Spagnolo & Associates
Skycroppers
Winner will be announced at the awards Gala Night on Saturday 20th July 2019. Tickets are available online here